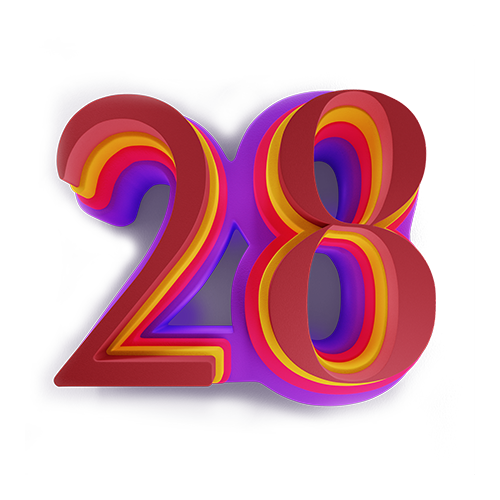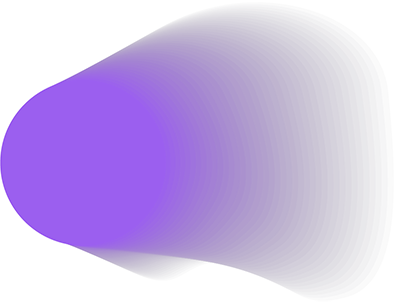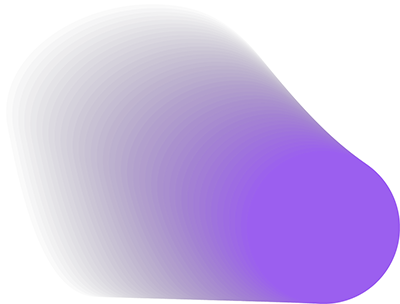 Your access and use of the app will be subject to the version of the Terms and Conditions posted on the app at the time of use. If you do not agree with the Terms and Conditions, then you do not have the right to access, view, download, or otherwise use the app, and should cease use immediately.
We may at our sole discretion change, add, or delete portions of these Terms of Use at any time on an ongoing or forward basis. You are responsible for checking these Terms of Use for changes before using 28-Styling. In the event, you continue the use of 28-Styling following the posting of changes to these Terms of Use, this constitutes your acceptance of any changes.
We will notify you of any such material changes by posting notice of the changes on the website, app, and/or, at our sole discretion, by email.
We retain the right at our sole discretion to deny access to anyone to this website and app and the services we offer, at any time and for any reason, including, but not limited to, violation of this Terms of Use.
Permitted Uses/ Important Disclaimer:
The app is made available for personal use and non-commercial display. Any items on this app are not for commercial purposes. We do not sell these items.
Users may create personalized collections, including the use of the closet feature. Users with accounts may create a profile where the user may share styles and outfits. The use of trends and brands is merely for personal use and not to be sold or commercially used by anyone. 28- Styling does not own any of the rights to any commercial and non-commercial brands on display inside the app. All brands on display or mentioned in the app are for personal use and not intended to and shall not violate or infringe upon the rights of any third party, including, without limitation, any patent rights, copyright rights, trademark rights, trade secret rights, or other proprietary rights of any kind.
You agree that we may access, store, process, and use any information and personal data that you provide following the terms of the Privacy Policy and your choices (including settings).
By submitting suggestions or other feedback regarding 28-Styling, you agree that we can use and share such feedback for any purpose without compensation to you.
We do not assert any ownership over your Contributions. You retain full ownership of all your Contributions and any intellectual property rights, or other proprietary rights associated with your contributions. We are not liable for any statements or representations in your Contributions provided by you in any area of the app 28-Styling. You are solely responsible for your Contributions to the site and you expressly agree to exonerate us from any and all responsibility and refrain from any legal action against us regarding your Contributions.
User Data:
We will maintain certain data that you transmit to 28-Styling for the purpose of managing the performance of and enhancing the use of 28-Styling, as well as relating to your use of 28-Styling. Although we perform regular routine backups of data, you are solely responsible for the data that you transmit or that relates to any activity you have undertaken using the app. You agree that we shall have no liability to you for any use, loss, or corruption of any such data, and you hereby waive any right of action against us arising any such use, loss or corruption of such data.
Privacy:
Please review our Privacy Policy, which also governs your usage of the app so that you may understand our privacy practices.
Accuracy of Information:
Users are responsible for the accuracy of the information in their accounts or any information they provide on the app.
Disclaimer/No Warranties:
28-app endeavors to keep the App available without interruption as far as possible and will make commercially reasonable efforts to do so. However, it is technically impossible to guarantee uninterrupted accessibility. In particular, 28-Styling is not responsible for internet/network downtimes and especially not for downtimes in which the App is not available due to technical or other problems beyond 28-Styling control (e.g. force majeure, third parties, etc.). If possible, you will be informed in advance about planned maintenance work that restricts availability.
28-Styling preserves the right to expand or modify the App if this serves technical progress appears necessary for legal reasons, or to prevent misuse. In the event of significant changes that restrict the scope of functions or the discontinuation of functions, we will inform you in advance with a reasonable period of notice, unless the change is urgently required to prevent misuse, to respond to legal changes, official or court orders or to ensure the security and functionality of the App.
We are not responsible for timeliness, accuracy, unavailability, or interruptions in availability, viruses, or other defects in the app or its contents. In no event will we be liable for any direct, indirect, special, incidental, or consequential damages of any kind (including lost profits) related to the site and app regardless of the form of action; whether in contract, tort, or otherwise, even if we have been advised of the possibility of such damages.
28-Styling does not warrant that the app is compatible with your device's equipment or that the app or its server is free of errors. You should ensure that you have installed up-to-date virus-checking software before any internet session. 28-Styling and 2R-4T are not liable for any damage you may suffer because of such destructive features that may infect your device or data due to your use of the app or downloading any material posted on it.
Indemnity:
You agree to indemnify, defend, and hold harmless 28-Styling, its employees, representatives, and agents, from and against any claims, actions, demands, or other proceedings brought against any of 28-Styling, its employees, representatives, or agents, by a third party, to the extent that such claim, suit, action or other proceeding brought against 28-Styling, its employees, representatives, suppliers, or agents are based on or arises in connection with:
(1) Your use of the app.
(2) Any breach by you of the Terms and Conditions.
(3) A claim that any use of the app by you:
(a) infringes any intellectual property rights of any third party, or any right of personality or publicity, or
(b) is libelous or defamatory, or otherwise results in injury or damage to any third party.
Viruses Hacking and Other Offences:
You must not misuse the app by knowingly introducing viruses, trojans, worms, logic bombs, or other material which is malicious or technologically harmful. You must not attempt to gain unauthorized access to the app or the server on which it is stored, and you must not attack our app by way of a distributed denial of service attack.
We will not be liable for any loss or damage caused by a distributed denial-of-service attack arising following your use of the app.
Patent Notices:
One or more patents are owned by 28-Styling and may apply to this app and the features and services accessible via the app. Portions of this website operate under the license of one or more patents.
Sketches and designs were exclusively designed and made by our team, and we own the sole right to use and distribute them. Any unauthorized use of any of the items will be prosecuted by law.
Miscellaneous:
The captions in these Terms of Use are only for convenience and do not, in any way, limit or otherwise define the terms and provisions of these Terms of Use.
28-Styling is not responsible for any errors or delays in responding to a request caused by an incorrect email address or incorrect information provided by you, or other technical problems beyond their control. If there is a controlling aspect of the
Entire Agreement
These Terms of Use, together with the Privacy Policy, constitute the entire agreement between you and 28-Styling relating to the subject matter hereof, and supersedes any prior understandings or agreements (whether oral or written) regarding the subject matter, and may not be amended or modified except in writing or by making such amendments or modifications available on this app.
If any provision of this Agreement is found to be invalid, illegal, or unenforceable, the validity, legality, and enforceability of the remaining provisions will not in any way be affected or impaired. A printed version of this Agreement and any notice given in electronic form shall be admissible in judicial or administrative proceedings based upon, or relating to this Agreement to the same extent, and subject to the same conditions as other business documents and records originally generated and maintained in printed form.
SERVICE HELP
For quick answers to your questions or ways to contact us, visit our customer support center or send us an email at info@28-app.com