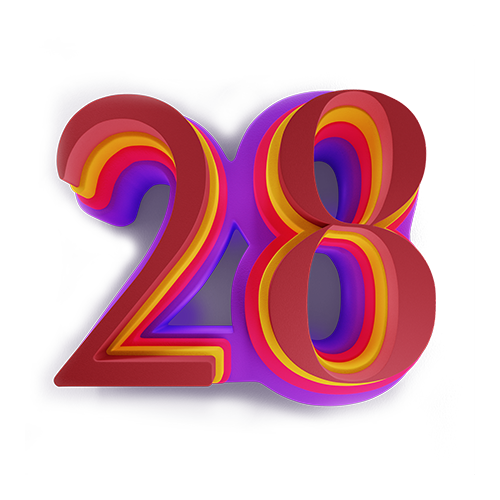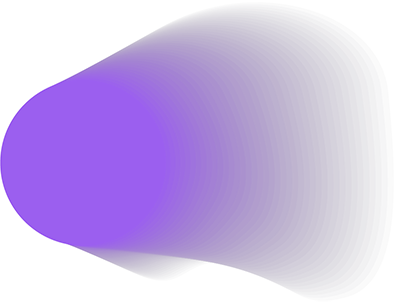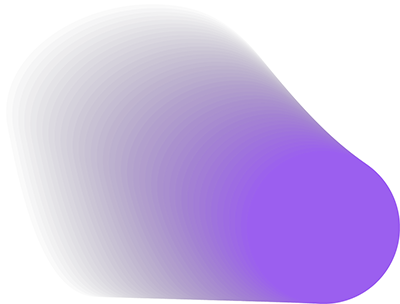 We have prepared this Privacy Policy to explain to you how we collect, use, store, and disclose your personal information. Please take the time to read and understand this Privacy Policy.
To ensure the security and confidentiality of the personal information you provide to us, please read the following "Privacy policy" to learn about our privacy practices. By using our application, you are accepting the practices described herein.
You can download and use the mobile application 28-Styling, without providing personally identifiable information about yourself. However, this will limit your ability to receive or use certain features.
We at 28-Styling, recognize the importance of the personal information that you have provided and are committed to properly managing, protecting, and processing your personal information collected through the mobile application. Our app only requires personal information for registration.
We provide this statement of our Privacy Policy and our Cookies Policy to help you to understand what we may do with any personal information that we obtain from you.
Personal information about you may be collected in several ways when you use the mobile application or any services. This Privacy Policy does not govern our collection or use of data about you through channels other than the app.
By providing your personal information to us, you signify your acceptance of this Privacy Policy and agree that we may collect, use, and disclose your personal information as described in this Privacy Policy. You have no obligation to provide any information requested by us. However, if you do not provide us with the requested information, we may not be able to provide you with certain services that depend on the collection of such information.
If our privacy policy doesn't comply with your preferences, please discontinue using the app.
Important Notice:
Please note the following:
1- We do not sell any of the items that appear on the app, such as apparel, or shoes. The items that appear on the app are used to help the users generate their outfits.
2-Any images of celebrities on the app are used to help users identify with the styles and to inspire them. We use common images without infringing any copyrights.
3-We do not own any of the posted images and we have no intention of infringing any copyrights. All images are used for the generating of user outfits within the app.
4- Our App asks for minimal user personal data; we do not share any info we possess. We do not sell personal data or allow third parties to access our app and misuse them.
5- All brands on display or mentioned in the app are for personal use and not intended to and shall not violate or infringe upon the rights of any third party, including, without limitation, any patent rights, copyright rights, trademark rights, trade secret rights, or other proprietary rights of any kind.
6- Our App does not use any third-party ads.
Automatic Information:
We automatically collect some information about your device and you when you visit, use, or navigate this app. This information does not reveal your specific identity but may include device and usage information, such as your IP address, browser, device characteristics, operating system, language preferences, referring URLs, device name, country, location, information about how and when you use our Services, and other technical information. This information is primarily needed to maintain the security and operation of our services, for our internal analytics, reporting purposes, customizing your user experience, and inhibiting fraud.
Social Media Login:
Our services offer you the ability to register and log in using your third-party social media account details (such as your Apple ID, Instagram, etc. logins). When you choose to do this, we will receive certain profile information about you from your social media provider. The profile information we receive may vary depending on the social media provider concerned, but will often include your name, email address, friends list, and profile picture, as well as other information you choose to make public on social media platforms.
We will use the information we receive only for the purposes that are described in this privacy policy or that are otherwise made clear to you on the relevant Services. Please note that we do not control, and are not responsible for, other uses of your personal information by your third-party social media provider. We recommend that you review their privacy notice to understand how they collect, use, and share your personal information, and how you set your privacy preference on their sites and apps.
Information we collect:
This is the information that we obtain:
The serial number of the device.

The nearest communication tower to the user, while protecting the user's location.
We may share your information:
In response to subpoenas, court orders, or other legal processes; to establish or exercise our legal rights; to defend against legal claims, or as otherwise required by law. In such cases, we reserve the right to raise or waive any legal objection or right available to us.
When we believe it is appropriate to investigate, prevent, or act regarding illegal or suspected illegal activities; to protect and defend the rights, property, or safety of our company or this website, our users, or others; and in connection with our Terms of Service and other agreements.
In connection with a corporate transaction, such as a divestiture, merger, consolidation, or asset sale, or in the unlikely event of bankruptcy. Other than as set out above, you will be notified when personal information about you will be shared with third parties, and you will have an opportunity to choose not to have us share such information. Choosing not to allow access to photos and cameras will hinder your use of the app, as image and face detection is the core of the application.
Avatar Policy: 28-Styling uses a face detection feature to detect your skin tone and facial appearance to generate your avatar. Users will be prompted to take a photo. Access to cameras and photos will be granted. Your face, skin tone, and body information are not in use for any commercial purposes. This information is encrypted and hardware protected.
Image detection: 28-Styling uses an item detection feature to detect items such as clothing, shoes, etc. to generate outfits for your avatar. Users will be prompted to take a photo. Access to cameras and photos will be granted. Information is not in use for any commercial purposes. This information is encrypted and hardware protected.
Cookies:
We do not collect cookies via our mobile application.
ow we protect your information:
We want you to feel confident about using 28-Styling, and we are committed to protecting the information we collect. We have implemented appropriate administrative, technical, and physical security procedures to help protect the personal information you provide to us.
In addition, we use end-to-end encryption when transmitting your sensitive personal information between your system and ours. We employ firewalls and intrusion detection systems to help prevent unauthorized persons from gaining access to your information.
Children's Privacy:
Our features and our app are not intended for, and should not be used by, children under the age of 12. We do not knowingly collect personal data from children under 12.
Agreement to 28-Styling Terms of Use
Your use of the 28-Styling is also subject to the 28-Styling Terms of Use. Any disputes related to this Privacy Policy shall be governed by the dispute resolution provisions of the Terms of Use; including but not limited to, its provisions concerning dispute arbitration, which are incorporated here by reference.
Photographs and images that you have provided when using the app are for development purposes only. We do not use photographs and images provided for commercial use:
1- We upload any image taken by the camera to the cloud. The data is stored in our servers and only used to enhance user experience.
2- We read the following from the face camera:
Detect your facial features to reflect them on your Avatar.
Detect skin color, hair color, hair type, eye color, face shape, etc.…
3- We read the following from the item camera:
Category of the item, the subcategory of the item, cut, and the color/s.
Silhouette, neckline, hemline.
Key points of the item
All photos are used within the app to create your closet, enhance the learning experience of the app, learn your style, and provide you with better results.
Futuristic features:
As we continue future technologies and add features to fulfill your journey, we will introduce features such as sharing your closet or outfits with your friends on social accounts. This will require you to be prompted for access to phone numbers in your contact list, as well as general information about your social media. Please reference the Social Media Login section of this privacy policy, to review our social media practices.
Changes to this Privacy Policy
We may update this Privacy Policy in the future. We will notify you about material changes to this Privacy Policy by sending a notice to the email address you provided to us or by placing a prominent notice on our website.
If you have any questions about this Privacy Policy or our privacy practices, you can contact us at: info@28-app.com